WHOLEHEARTED MARKETING
Create & implement your daily non-negotiables for marketing your business in a wholehearted way:
1. SHARE
2. CONNECT
3. INVITE
JOIN NOW AND START CREATING 3-5k MONTHS ON REPEAT!
 
MORE CLIENTS FOR COACHES IN MIDLIFE |  FREE COMMUNITY
Are you ready to show up & get fully booked with soul-aligned clients who will pay your fees? This  free group is for coaches, consultants & therapists who want to fill their 1:1 slots or group program with a simple method. You will learn how to get fully booked by showing up wholeheartedly, connecting with your ideal people & sharing your amazing value.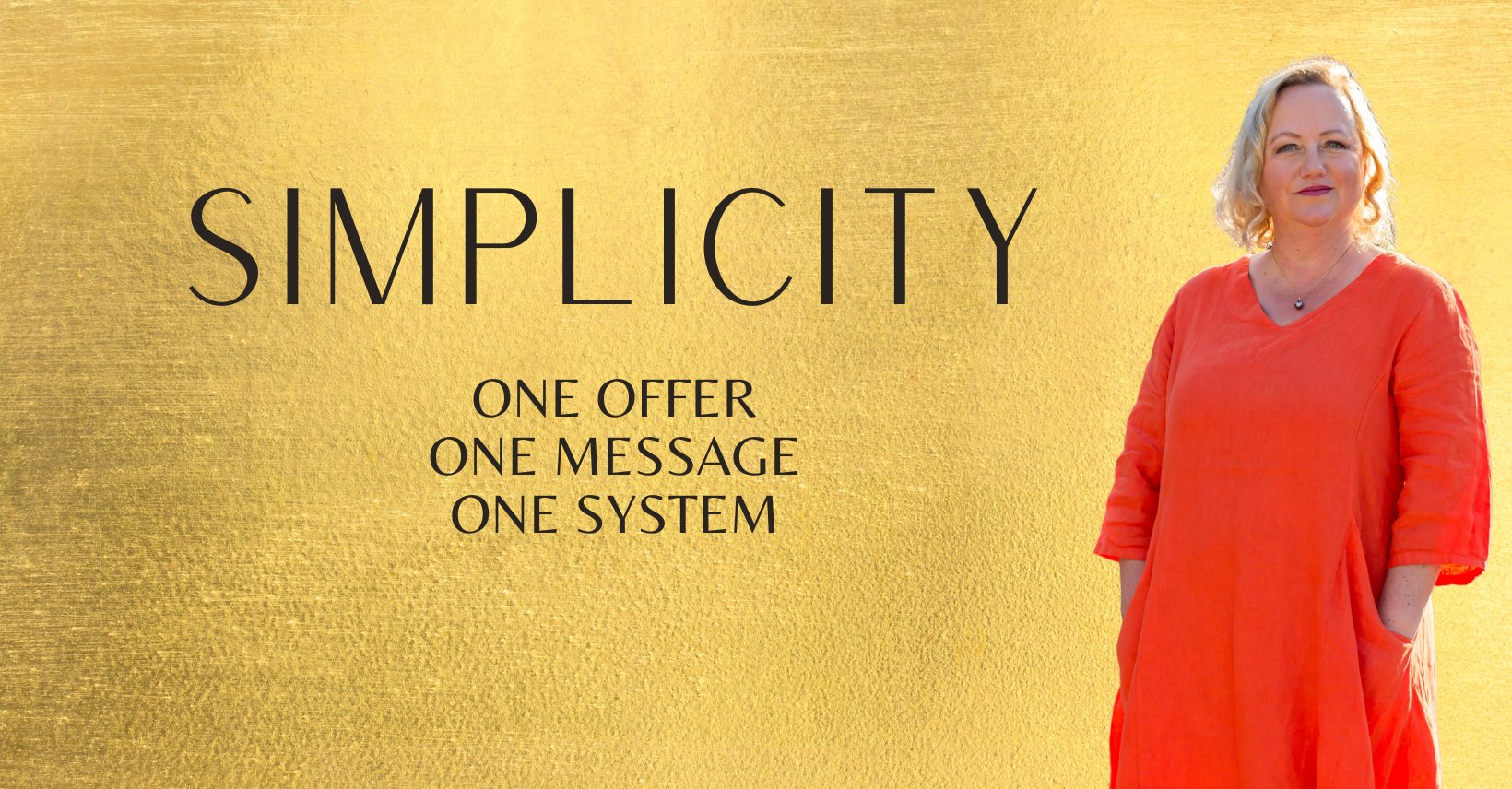 SIMPLICITY
Do you want to create VIP clients and 10K months on repeat in a stunningly simple way?
Message Sarah here for the Simplicity video that shows you everything that is included in Simplicity.